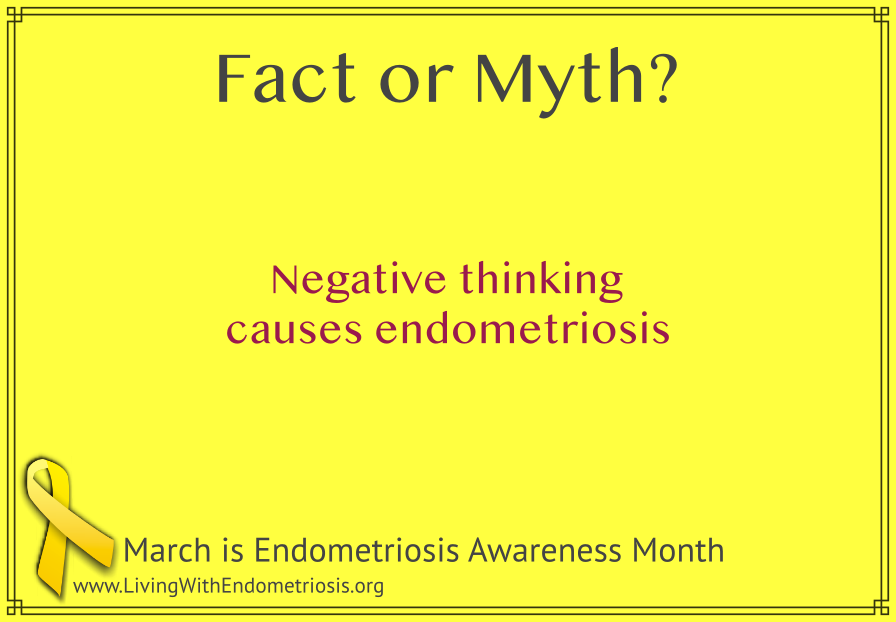 MYTH!!!!
Dr. Joseph W. Krotec and RN Sharon Perkins write in Endometriosis for Dummies:
"Even doctors used to believe that endometriosis was a psychological disease. The prevailing attitude was that, if you just stopped thinking about yourself all the time, all the pain would disappear. Some doctors actually believed that a woman's positive attitude would make the pain go away. Unfortunately, some professionals still use this rationale today.
"Although a positive attitude is certainly good to have throughout your life, you probably know that attitude doesn't decrease your endometriosis one bit. Endometriosis isn't just in your head (although it can be; endometriosis has been found in the brain! See Chapter 6 for more info) — it's in your pelvis, and it hurts."
This and other myths can be found here.